BIKING PROGRAM DESCRIPTION
Eastern side of Usambara Mountains
Lushoto, Soni, Bumbuli to Mazumbai natural forest. (3 to 4 days)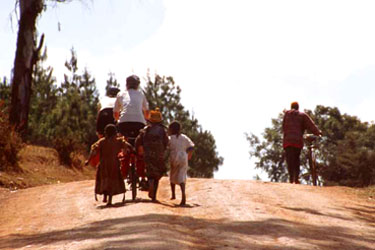 Day1
Cycling down a paved hill 12kms and 3kms gently uphill, then downhill again to Soni. From Soni to Sakarani Farm (wine factory), 8kms uphill via tea plantation to Bumbuli mission. 38kms for overnight.

Day2
Riding 17kms to Mazumbai rain forest. Hike in the forest for 3hrs and back to the rest house for overnight or camping along the forest.

Day 3
In the morning, ride 20kms from Mazumbai rain forest to Kwesine Village, then uphill to Sakarani. Eat lunch then back to Soni and take a transport back to Lushoto.

PRICE: US$80 per person per day

Includes: Bike rental, guiding fee, village developing fee, forest fee and dinner
Excludes: drinks, things of personal nature and recommended tips
* A group should not be less than 5 people, and if less, then US$15 per person per day should be levied

Western side of Usambara Mountains
to Kilimanjaro region (8 to 9 days)

Day 1
Arriving from Dar es Salam or Arusha by bus, travel to Mombo, then start to ride uphill 17kms to Soni then 13kms up and downhill to Lushoto.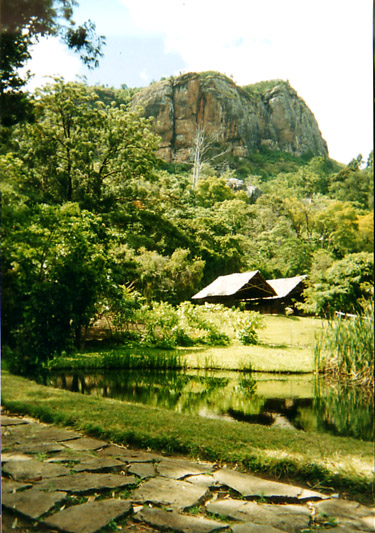 Day 2
Around 10am, ride 10kms to the famous view point. On the way back, ride 2kms to the farm where you sit for a picnic lunch (brown bread, cheese, quark, mueslix, home-made jams and juice). Ride 2kms to visit the children's home and blind school,then 6kms back to Lushoto.

Day 3
Cycle 8kms uphill to the village of Magamba and 3kms downhill to the Magamba rain forest. Ride 10kms uphill to the summit of the forest, then downhill 10kms to the village of Lukozi for an overnight stay in the local guest house, or ride 14kms more to the Rangwi Mission and spend the night in the sisters' convent.

Day 4
From either Lukozi or the Rangwi Mission, cycle for 28kms up and down to the pottery village of Mabugai. Then cycle 8kms down to the world view point at the edge of the Usambara Mountains (Mtae Village) for an overnight stay in the guest house or Catholic mission.

Day 5
Fantastic 22kms downhill descent to the plains of the Mkomazi Game Reserve. Next, ride on the plain 30kms to Gonja Village for an overnight stay in the local guesthouse.

Day 6
Ride through the plains of the Mkomazi Game Reserve via the rice irrigation scheme. Join the main road from Dar es Salaam and Arusha to the small town of Same 45kms away. Overnight stay in a hotel.

Day 7
Cycle 60kms from Same to Mwanga--City of Lights. Overnight stay at the Angela Inn.

Day 8
Cycle 56kms from Mwanga, on paved road, to Moshi for the last overnight stay. Kilimanjaro, Mount Meru, and safari tours can also be arranged from here for those who are interested.

PRICE: US$120 per person per day

Icludes: Bike rental, camping equipements, forest fee, village developing fee, adiminstration fee, guiding fee and dinner
Excludes: lunch, drinks, breakfast, highly recommended tips and things for personal nature.
* A group should not be less than 5 people, and if less, then US$15 per person per day should be levied.

Western Side of Usambara Mountains to the Indian Ocean Coast
(5 to 6 days)

Day 1
From the quaint village of Lushoto, ride 8kms uphill to Magamba village then down hill through Mkuzi rain forest to Kwesine. Next, cycle 50kms to Bumbuli for an overnight stay at Bumbuli Mission rest house or camping.

Day 2
Cycle 10kms from Bumbuli to Mponde through gently rolling hills. Ride 48kms to Tamota for an overnight stay at a school camping site.

Day 3
From Tamota, ride 42kms through the Balangai Forest to old Korogwe. Overnight at the White House Annex in Korogwe.

Day 4
Cycle 48kms on the main road from Dar es salaam or Arusha to Muheza. Spend the night in the guesthouse.

Day 5
From Muheza, ride 42kms to Pangani Beach and spend a night on one of the most beautiful beaches Tanzania has to offer.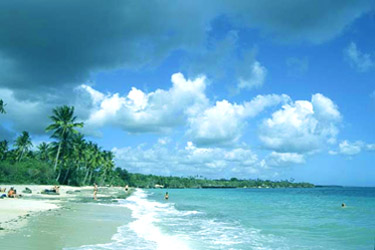 PRICE: US$120

Including: Bike rental, camping equipements, village developing fee, adiminstration fee, forest fee, guiding fee and dinner
Excludes: drinks, lunch, break fast, things for personal nature and recommended tips.
* A group should not be less than 5 people, and if less, then US$15 per person per day should be levied